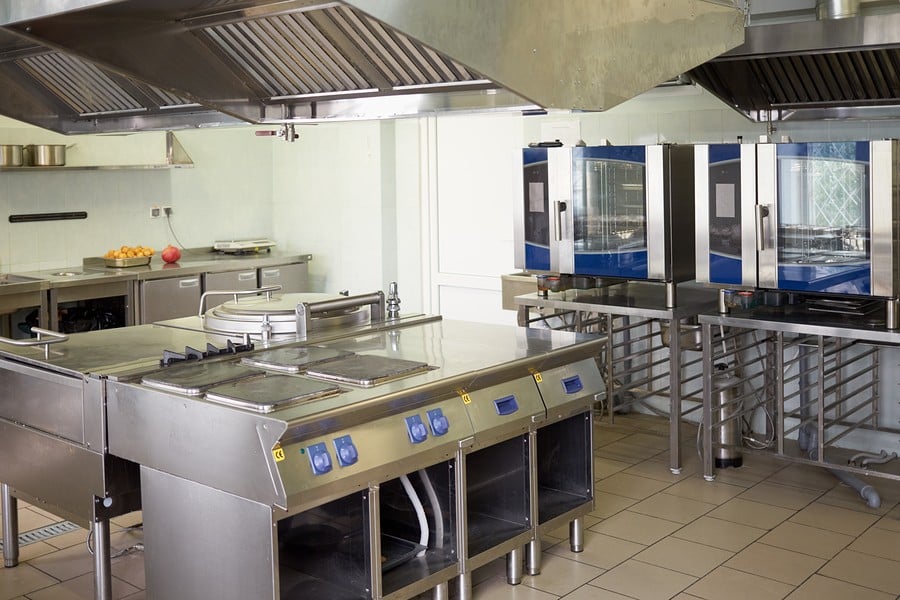 Exhaust Hood Cleaning
Without your exhaust hood, you would not be able to safely make use of your ovens or cooking equipment. However, when you leave yours to get dirty, greasy, and clogged, that can be just what you are faced with.
That is because all the grime and excess material and block your exhaust entirely and restrict any airflow. In turn, that means that all of the heavy gases produced will linger inside the surrounding space and you may even find that your exhaust hood combusts under high temperatures.
That is why you cannot do without routine exhaust hood cleaning, from professional cleaners that you can trust. Fortunately for you, at Brampton Hood Cleaning Pros, you can find everything that you are looking for.
Simply turn to us whenever your exhausts need cleaning and assure yourself of longevity and functionality.
Why Exhaust Hood Cleaning is Essential 
Exhaust hood cleaning is essential as it keeps you and your staff safe, and your business interests protected. A dirty, clogged exhaust hood thoroughly restricts airflow and can lead to much higher temperatures building up inside.
That has proven many times to cause fires and is a genuine risk for your business. Or, if you can avoid any fires, the toxic fumes may slowly accumulate inside your kitchen or manufactory, making breathing less comfortable or even difficult for your employees.
So, to avoid all these circumstances, exhaust hood cleaning truly is imperative.
Kitchen Exhausts 
So, if you have a kitchen exhaust that you know would be better off for our care, you know we will be there for you. Whether you are running a small kitchen area or have a high-volume cooking area, we will have no problem scaling a suitable service to your needs.
Simply let us assess your exhausts and we can deliver the most effective methods of cleaning, removing all of the greases and waste from your cooking. That way, we can free up your kitchen exhausts for many more months of business and ensure a safe environment for your employees.
Industrial Exhausts
Just as much so, if you use exhausts to remove gases and airborne particles produced through your manufacturing operations, you are going to need a specialist level of care. Depending on the types of materials that you expel, you will require a specific cleaning approach.
Fortunately for you, our team knows how to handle every kind of manufacturing element, from plastics and hydrocarbons to steel and iron. Just let us know what it is that you produce so that we can source the necessary cleaning products and methods.
Ceramic Exhausts 
For anybody working within the ceramics industry, we know that it is just as important that you have an exhaust cleaning team that you can rely on.
You need to clean the heavier materials from your exhausts so that you never have any problems baking your pottery. So, be sure to trust in our tried-and-test methods and make sure that you have the optimal level of cleaning.
Neighbourhoods of Brampton